02 May

Xtreme Enduro Pattaya Off Road Tours Introduces its New 2017 Husqvarna 300TE

Xtreme Enduro Dirt Bike Tours is please to introduce our new off road bike the Husqvarna 300TE.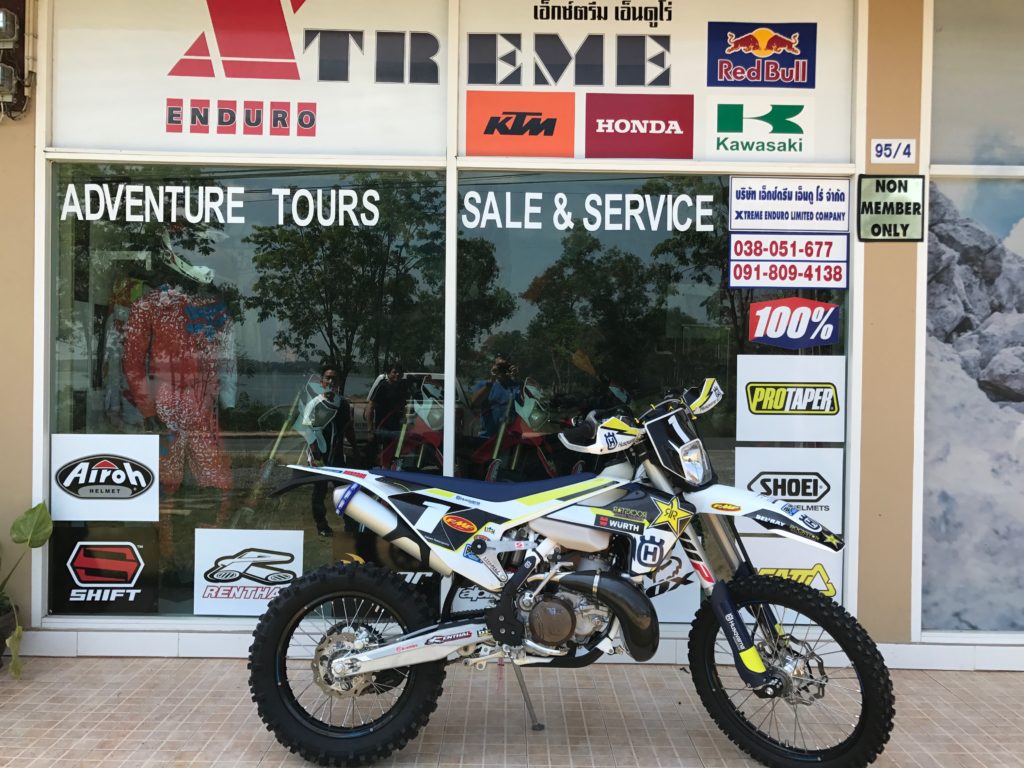 There is no wiser choice for serious hard- and extreme-Enduro riders. Built to tackle extraordinary challenges, the 2017 model is completely new and boasts improved performance, reduced weight and smoother power across a wider rev range. Redesigned bodywork and chassis are thinner between the legs, slightly shorter front to back and less tall – keeping the centre of gravity low and centred. This makes movement easier in extreme situations. The new engine design has a laterally-mounted counter balancer shaft to significantly reduce vibrations and offers a smoother and more comfortable ride for even more hours in the saddle. WP's new enduro-specific Xplor forks and shock will make tackling the roughest terrain much easier.
The 300cc 2-stroke engine sets the benchmark in unrivalled power and lightweight construction. The engine has a completely new construction featuring new shaft arrangements for improved mass centralisation, a new counter balancer shaft reducing vibration, a new twin-valve controlled power valve and re-worked 6-speed enduro gearbox.
The new engine design allows for the implementation of a laterally mounted counter-balancer. The balancer is integrated in a very compact way and significantly reduces vibrations resulting in a smoother and more comfortable ride.
The lightweight, die-cast engine casings are developed to accommodate new shaft arrangements. The clutch shaft is now 8mm higher while the crankshaft position is 27mm higher centralising oscillating mass and improving ride-ability.
Please contact us at :  info@xtreme-enduro-thailand.com or CALL: 
+66 896 613 417 for more information or to book a half day or full day ride to experience the enduro madness of this machine.